Discover more from elyx0's Newsletter
Tech wisdom, tangential entrepreneurship and true communities
From the Webaverse #001 Sep. 26
Exclusively curated bites of tech trends directly from the Webaverse community
#webdev
uMatrix gets archived. Another well-used software dies from lack of will of the dev and no successor, umatrix the point-and-click matrix-based firewall, with many privacy-enhancing tools A good lesson in there about a transfer of the repo being used to ends the author didn't want, so he's not repeating the same mistake and just killing it. The past project was the notorious uBlock.
Links: YC
Firefox bleeding cash. Mainly in execs salaries year over year while usage drops. Hurtful metrics after the massive layoff. The infamous graph has made the rounds displaying a steep 85% usage drop over 10 years.
Links: Graph
ffmpeg gets a WASM version. The cross-platform solution to record, convert and stream audio and video is now crossing all the way to the browser, powered by web assembly. It might not be fully ready yet from the look of the issues.
Links: Github
#gaming
Skyrim is now Microsoft. This is quite a monopoly Microsoft is building among today's most loved game franchises and publishers, and I'm not convinced of the long-term benefits of such an arrangement. "The big winners today are our fans" they say, but the $7.5B in cash says otherwise. That being said MS has been overall a good parent company for gaming IPs.
Links: Press Release 5min video explaining why by Video Game Story Time
Amazon announces its cloud gaming service. For $5.99 per month - 4K/60FPS for selected titles, PC, Mac, iOS (Android later), more than 100 games available all that powered by AWS plus some Twitch integration. Stadiaws they say. Quick reminder that the company is also working on a massively multiplayer game called New World
but it failed to impress the top Twitch streamers and has been delayed into 2021.
Links: TheVerge
Epic Games buys superawesome, with the purpose of making the internet safer for kids. A good step towards targeting done right-er-ish.
Additionally Epic Games, Spotify, and Tile form 'Coalition for App fairness' to 'fight back' against Apple. The coalition is based in Washington D.C. and Brussels, and aims to lead legal and regulatory changes with regards to what it says are three key issues; "anti-competitive policies," "30 percent app tax," and "no consumer freedom." It also includes the demands that "no developer should be required to use an app store exclusively," "every developer should always have access to app stores," "every developer should always have the right to communicate directly with its user through its app,"
Links: Twitter The Verge
#scripting
Talking to Unity in Typescript. Without the C# hassle.
Links: Tencent Github
#design
The winamp skin museum. A mountain of great work, used as well on archive.org, all the audio collections now have a little llama you can click which launches WebAmp and you can select from any of these skins.
Links: Webamp.org

Food for thought: Avaer wants lighter signups
I hate accounts, I want to just seed a mnemonic with a brain wallet which is the truest of security which no account org can ban
I just want logins to be lightweight, biometrics aren't the contents of the mind so aren't really secure, I was thinking a gesture mnemo.
Link: Discord

#modeling
@dankvr/jin mods craftopia. Never able to stop his fingers from coding something XR related our beloved Jin implanted himself into Craftopia. Showing off the insane capabilities and closeness you can feel when a game lets you import your own avatar to be the hero.
He also highlights an interesting Decentraland feature that restricted access to some areas by avatar wearables and reconciles with his primal self in primitier.
Links: Craftopia Restricted Binance Area Primitier

Contribute to virtual nature. One plant at a time.
Links: Twitter
#projects
@Rainwolf uploads himself to VRoid Hub. He probably already left all the rights to his model somewhere between blender and Mozilla hubs anyways.
Links: Vroid Hub More cuteness
A VRM converter for VRChat. Grab it while it's hot. Plus a complete PDF, step by step on how to take your avatar with you.
Links: Github Google Drive PDF
Create music visualizations in Three.js. Dynamic gradients and depth playing together with a sprinkle of shader cream.
Links: Github
The trap license. Roko's basilisc license flavored.
Links: Github Roko's Basilisc

#events
NFT Hackathon. Untitled is a virtual hackathon that looks to bring the entire NFT community together to share ideas, and experiment on new builds ~
When: Probably around Sept 24 - Oct 04
Links: Medium
#memeology
Why communication is important in software development
Links: Twitter
#hn-comments
Anarchists and EA games. According to @bai, there's two kinds of anarchists, those who are simply people who believe human beings are capable of behaving in a reasonable fashion without having to be forced t that kind and the "I want to do WHATEVER THE FUCK I WANT 🤘🤪🤘" kind
Links: YC Discord
#videos
David Bowie and the impact of the Internet in 1999: Youtube (6min)
Less philosophical but as much interesting: VR Hybrid Locomotion (15min)
#m3
Royalties, royalties, royalties. A New M3 Meetup took place on Sep 22, with @rookiebleu at the camera.

"I don't think that the key ingredient here is having a hundred people but this is not necessarily why people come to these experiences. XR is a very personal experience between people instead of a party with a thousand people" - @Avaer
#entrepreneurship
If Kanye went to YC.
Links: Twitter
#tech
Taming the long tail. Building accurate machine learning systems is not an easy feat.
Links: VentureBeat
#metachromium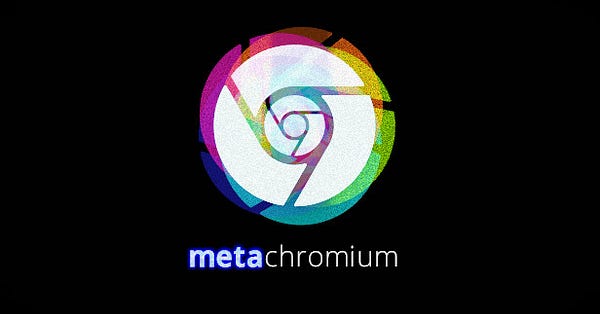 store.steampowered.com
Metachromium on Steam
Metachromium is a spatial app browser that works side-by-side with OpenVR. Run cross-platform spatial apps inside your regular apps! So meta.
#crypto
Why NFTs are an incredible new creative medium. A token for a unique digital artwork, that can then be traded as one sees fit. However many people are still intimidated by blockchain technology, and how it fits physical arts.
Links: CoinTelegraph
#xr-hardware
Did your HP Reverb G2 ship? Eye, Mouth, & Face-tracking. IPD adjustment ranges from 60mm to 68mm, an oval shape (very similar to that of Index), softer and wider foam (spreads the pressure on your face over a wider area) and the face gasket is now magnetic. Sounds great!
Link: Twitter
#vprod
Nvidia Broadcast App. Impressive video, removing a blow dryer 🌬 and a keyboard noise completely, incoming or outcoming. Sadly you would need any NVIDIA GeForce RTX, TITAN RTX or Quadro RTX GPU since it's using their dedicated Tensor Core AI processors to help the app's AI networks run in real-time.
Links: Youtube (3min)
---
This newsletter is carefully picked from the content of Webaverse community on Discord and Twitter. Join our Discord server to share and discuss the future of spatial applications or follow @webmixedreality on Twitter.
---